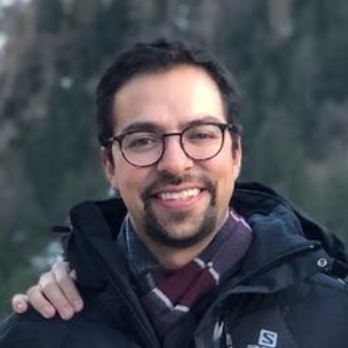 Alfonso de Jesús Martínez García, M.D.
Salzburg CHOP Seminar: Pediatric Cardiology
January 7-13, 2018
If I have to summarize in a sentence the Seminar in Pediatric Cardiology I would say: "Sharing an amazing experience". Schloss Arenberg is a place where people from different countries can share experience and knowledge; there is no better way to meet other pediatric cardiologists from all around the world than this.
The Seminar in Pediatric Cardiology met all the expectations and more. Great teachers from the Children's Hospital of Philadelphia, Medical University Vienna and Medical University Innsbruck formed the Faculty. There was a very well organized academic program that had very interesting topics from the different subspecialties in pediatric cardiology. All lectures were wonderful. One of the most outstanding lectures we had was about lymphatic flow and lymphatic interventionism from Dr. Yoav Dori. The fellow's case presentations are definitely one of the best ways we can learn from each other, sharing experience between us is essential for learning.
The way the course develops in a close and friendly atmosphere makes it wonderful. The faculty and the fellows can meet each other and even get to become friends. From breakfast to dinner the interaction is non-stop, you are always learning from your colleagues.
This seminar was very special for the Mexican fellows because we were awarded with three prizes: two for academic excellence and one for excellent case presentation.
Beyond the prizes and the academic exchange, sharing is the most valuable thing in this seminar. This experience has definitely made a great impact in our professional careers; it motivates to bring new knowledge to our home countries so we can always improve our patient care. "True happiness is shared."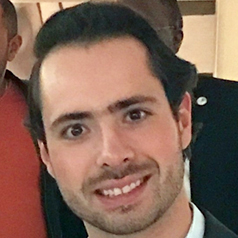 José Manuel Muñoz de Cote Frade M.D.
Obstetrics and Gynecology Seminar
Obstetrics and Gynecology Seminar
January 14-20, 2018
The seminars in medicine that have been carried out for several years aim to bring together various leaders from around the world in the field of medicine to exchange knowledge.
I had the great opportunity to attend the seminar of Gynecology and Obstetrics that took place in January 2018 under the guidance of Dr. Frank Chervenak, who is widely known and recognized in the field.
The place to hold the seminar is extraordinary, due to the calm atmosphere that the city of Salzburg provides, the excellent food and the history of the place prepares you for a wonderful academic week.
The first day I received a warm welcome at Schloss Arenberg, meeting obstetrician gynecologists from different countries of the world, I quickly realized the level of people I would be dealing with during the week, competitive and capable people who could surely exchange many ideas.
The professors came mainly from the United States (Weill Cornel and New York Presbyterian Hospital) as well as the Medical University of Vienna. We received extraordinary talks from all of them, where not only did I learn about the most current gynecology and obstetrics procedures, but there were also talks about professionalism and medical responsibility that are very important topics for the type of medicine we practice today.
During the academic sessions we had the opportunity to share various clinical cases presented by fellows from different countries. I learned from situations that come out of everyday management, in fact, some that I had never heard before.
It was very gratifying to see that the level of medicine we do in Mexico is totally competitive throughout the world as we constantly exchange opinions where I could realize that we do things properly.
Apart from the great content of the sessions, going to the seminar was an opportunity to meet wonderful people from all over the world, gaining new friendships and networking for medical practices in the future.
I am very grateful to Alianza Médica para la Salud for making this possible and having selected me to attend the Seminar. I am sure that it made me grow as a person and as a doctor changing my perspective from the professional point of view, after having acquired medical knowledge and leadership it will be important to transmit it to colleagues in Mexico so that everyone can implement it as part of their medical practice day by day.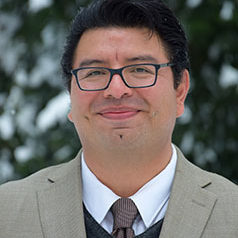 Carlos Octavio Castillo
Hospital de Especialidades del Centro Médico Nacional Puebla (IMSS)
OMI Seminar: Pathology
January 8-14, 2017
The philosophy underlying this institution and this course that is based on improving the quality of medical care worldwide, avoiding brain drain is of great importance, especially in view of the current international situation, as it helps To reduce the knowledge gap and to improve relations between our countries.
I am very fortunate and I am very grateful for the opportunity to participate in these activities and I am committed to completing my training and passing on the experiences and content learned to my colleagues and students in Mexico.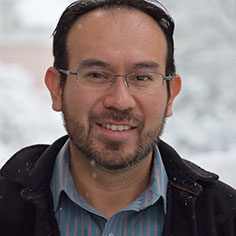 Ibrahim López Peralta
Hospital General de Zona Medico Familiar No. 2 Salina Cruz, Oaxaca (IMSS)
OMI Seminar: Emergency Surgery and Trauma
January 15-21, 2017
The most enriching thing for me was being able to make friends with other colleagues, it is extremely interesting to know the culture and way of working of doctors from the former Soviet Union and other Eastern European countries as well as from Asia. It is to be wondered how they work with so much discipline and passion for their profession. And the fact of seeking to surpass itself continuously despite not having all the technology that counts the countries of Western Europe. Learning that there are different ways of doing things adapting to the needs of each region of the mute.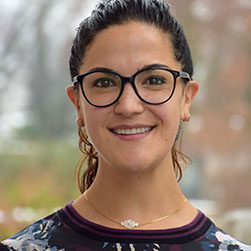 Mónica Rodríguez Valero
Centro Médico ABC Santa Fe
OMI Seminar: Temporal Bone Surgery
January 29 to February 04, 2017
The milling course of the temporal bone is the best practical course I have attended.
The opportunity to participate in the discussion of complex cases of otologic diseases in developing countries, such as ours, is very enriching since we sometimes have the same infectious pathologies and the same socioeconomic problems. The approach and the solution of complex cases in different scenarios give us useful tools that we can use in our country.
The surgeons organizing the course inspire us to practice without economic or cultural barriers in our hospitals.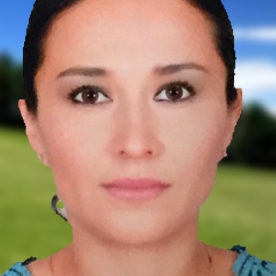 Eunice Sandoval Ramírez
Hospital Pediátrico de Especialidades de León
OMI Seminar: Allergies and Pediatric Immunology
February 5-11, 2017
Defining my experience at the AAF Seminar in Salzburg is more complicated than the seminar itself, as I consider it to be the best experience in my professional and personal life.
Personally, I admire since my years of resident two special teachers, Dr. Kate Sullivan who is the best immunologist in the world and Dr. Antonella Cianferoni who is recognized worldwide for her studies in food allergy, spend time with them inside and outside of the classroom, is simply priceless, knowing that we will be in contact in the future excites me because in medicine there are always new things, things to learn, something to discover, new medicines, different diagnostic strategies, so I can ensure that the relationship will last for a long time.
No doubt I hope to soon be part of the education of more doctors and that the result will be reflected in the treatment with patients.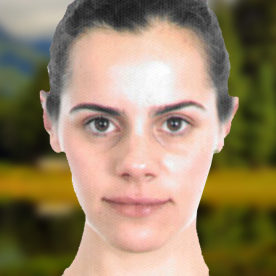 Paola Guraieb Chahin
Instituto Nacional de Ciencias Médicas y Nutrición Salvador Zubirán
OMI Seminar: Neurology
March 5-11, 2017
The teachers organized the week, weighted the teaching and the time to share with us. They gave us the newest and most relevant information on each topic and were emphatic in the concepts that we could take home. The subjects covered a large number of topics in general neurology with emphasis on vascular neurology, abnormal movements and dementia. The cases presented by us, the fellows, represented a way of sharing the way in which medicine is done in different countries, in addition, allowed to obtain opinions of valuable and enriching colleagues. We were given a pre and post seminar evaluation, in general, we all improved.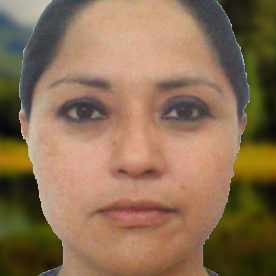 María Guadalupe Nava
Hospital General Regional #270, Reynosa (IMSS)
OMI Seminar: Anesthesiology
March 12-18, 2017
I have obtained academic and life education which is important to share with my colleagues here in my country. Undoubtedly, it is an experience that should reach more Mexican doctors in order to improve our academic and health care standards.
Many thanks to the Medical Alliance for Health, the OPEN MEDICAL INSTITUTE for its interest in improving the continuing education of Mexican physicians.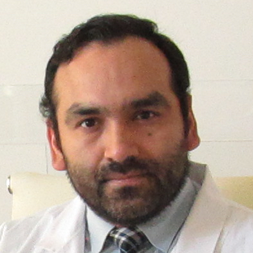 José Luis Beristain
Hospital de Especialidades. Centro Médico Nacional "La Raza" (IMSS)
OMI Seminar: Oncology A: Gastrointestinal Cancers
March 26 to April 01, 2017
First of all, I consider that in the personal aspect it allowed me to meet people from different countries, with different ideologies, as well as different forms of practicing medicine, with particular geopolitical and economic realities, in some cases more or less similar to our country .
On the academic side, it was within my reach to listen to internationally renowned experts talk about their "expertise" topics; To specialists working in a high volume and quality center, to talk about their favorite subjects; That is very valuable. Not only that, but it allowed me to formulate doubts and questions directly, which would otherwise be complex to perform.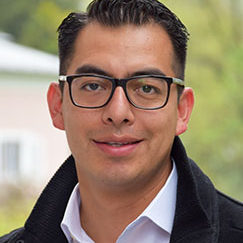 Víctor Barajas Valencia
Hospital Infantil de México "Federico Gómez"
OMI Seminar: Pediatric Endocrinology/Nephrology
April 9-15, 2017
The seminar had a high academic level exposed through the international professors and that exceeded in every moment the expectations of all the participants not only in the field of the teaching; As this seminar was enriched by the high quality and human warmth of all the international professors, the staff of the Institute (SCHLOSS ARENBERG) and by its staff position, which created the environment conducive to an unforgettable and rewarding experience in all areas, through close coexistence with teachers and colleagues from different nationalities, which allowed sharing experiences and consolidate knowledge in these branches of pediatrics.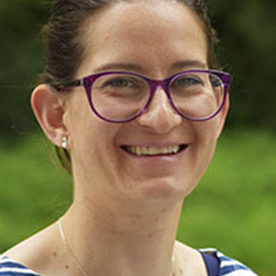 Daniela Goldbard Rochman
Instituto Nacional
de Pediatría
OMI Seminar: Pediatric Hematology/Oncology
April 23 -29, 2017
The Seminar was one of the best academic experiences I have had. The professors who gave the seminars are not only eminent in their field, who have written an immense amount of articles in magazines of high level and have been or are members of Medical Societies with very important impact in the Pediatric Hematology at world-wide level, Also during the week that the seminars lasted, gave me the impression that they are people who want to teach and who know how to do it.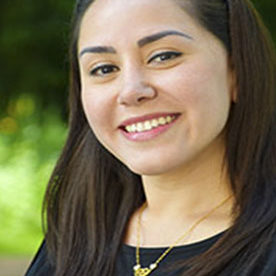 Jazmín Santa Ana León
Unidad Médico Familiar, Michoacán (IMSS)
OMI Seminar: Diabetes
May 14-20, 2017
It was very interesting to meet many doctors from all over the world who not only wanted to learn from faculty members, but also wanted to learn from each other and how we do things in each country. I take from this experience a lot of new knowledge that I will share and put into practice to improve the medical care of our patients.
Jorge Javier Jaramillo
Hospital General de Zona No.50 Tangamanga, San Luis Potosí (IMSS)
Hospital General de Zona No. 50 San Luis Potosí (IMSS)
I believe that the Open Medical Institute Spine Surgery Seminar was very valuable for several reasons: teachers' knowledge and experience and willingness to teach are remarkable; The organization of the seminar by OMI-AAF staff is exceptional; I found a great applicability of what I learned during the seminar in my practice as a neurosurgeon of column in San Luis Potosí. In fact, many of the topics will even change my current practice. It was also very valuable to share knowledge and experience with other spine surgeons around the world during the presentation of clinical cases.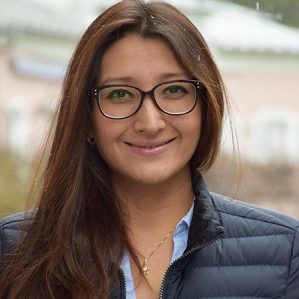 Ytel Garcilazo Reyes
Instituto Nacional de Ciencias Médicas  y Nutrición Salvador Zubirán
Neurology Seminar 2016
February 28 – March 5
The seminar was a great experience personally and professionally speaking.
Each teacher was concerned to show their presentations with representative clinical cases. The cases we present believe, were very interesting and this allowed us to share experiences of our countries and to know our strengths and areas of opportunity.
I have no more to say than it has been an unforgettable experience and a chance of life. Now I have the commitment and the responsibility to share the lessons I have learned with my colleagues in my country.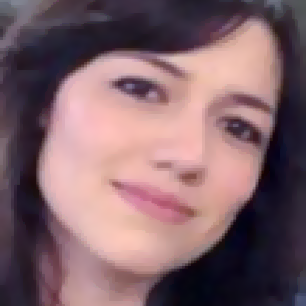 Guadalupe Góngora Cadena
Hospital General Dr. Manuel Gea González
Temporal Bone Surgery Seminar 2016
March 13-19
This seminar has exceeded by far my expectatives, the lectures and lab practices where carefully choosen and conducted, as for the material used. All of the clinical cases presented by ENT specialists around the world gave me the opportunity to learn from experiences by others and to open my perspective on therapeutics used in different clinical centers. I also got the satisfaction of being selected as one of the best clinical cases presented and for my surgical skills in temporal bone dissection, so even those details where taken care of, because its always important to get feedback by your teachers.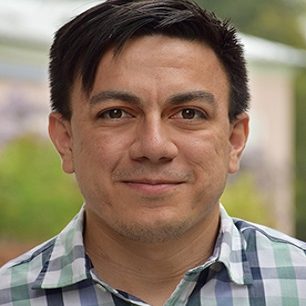 Carlos Patricio Acosta Rodriguez
Hospital Pediátrico de Especialidades de León
OMI Seminar: Pediatric Gastroenterology
April 24-30, 2016
We had access to information that is not written in books or articles. Likewise, we share the practice of current medicine, globally by mixing our medical worlds and thus obtaining a better exercise of medicine. The seminar is so exquisitely designed that it meets each of its objectives.
By the end of this week, I had learned a lot about pediatric gastroenterology, had new colleagues in the world with whom I can collaborate and managed to open a link between Mexico's pediatric gastroenterologists and the Children's Hospital of Philadelphia. Finally, I would like to thank AMSA, since without its support this dream would not have been possible.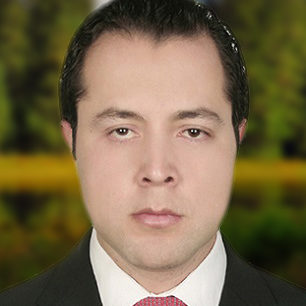 Brizio Moreno Jaime
Instituto Nacional de Ciencias Médicas y Nutrición Salvador Zubiran
OMI Seminar: Bone and Joint Surgery
June 5-11, 2016
The didactic material, the presentations, the audiovisual material, everything was of an exceptional quality. At the opening, the Director mentioned that the intention was not for us to see how medicine was done in New York or Austria, if not we were a brotherhood of Physicians, that we had in common the treatment of cancer. The experience that has left me this seminar is to do things better and to promote this type of practices in our country, whose image has changed. It is no longer a developing country, but an emerging country that is at the forefront of cancer treatment, but there is much more to be done.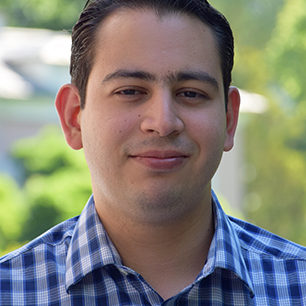 Daniel Romero Gamboa
Hospital Central Militar
OMI Seminar: Bone and Joint Surgery
June 5-11, 2016
It is an experience that changed my way of doing many things, which will improve my professional practice. The seminar gave me the tools to give better solutions to my patients and based on bibliography. It was an arduous week where I managed to make excellent friends with colleagues from other parts of the world, which is extremely enriching for my knowledge, to expand horizons and to know that there are other ways to work, to do surgeries, better ways to approach orthopedic problems And to diagnose pathologies.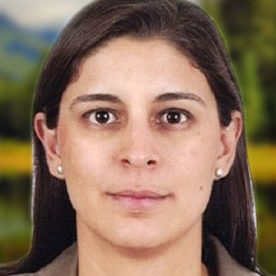 Evelyn Rodriguez Estrada
Asociación Mexicana Para La Salud Sexual AC
OMI Seminar: Psychiatry
June 12-18, 2016
To have the opportunity to interact for a week with professors such as Dr. John Barnhill, Dr. Wolfgang Fleischacker, Dr. Jon Avery, Dr. Justin Mohatt and Dr. Richard A. Friedman was a formative and unique experience in my professional training and personal life. To receive the comment and invitation to continue attending the subsequent seminars with a view to being able to join the members of such a select group of professors was extremely stimulating. I look forward to having the opportunity to participate in subsequent seminars again.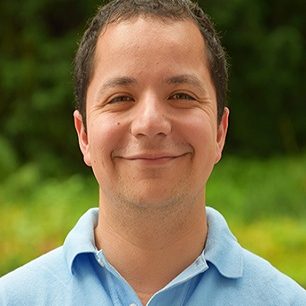 Aldo Meneses Rios
Centro Médico
ABC Santa Fe
OMI Seminar: Gynecology and Obstetrics, Reproductive Medicine
July 10-16, 2016
We had the opportunity to share closely with leading opinion doctors, with experience in the branch and with passion of teaching sharing 100% their knowledge. The very focused presentations with precise and practical points, solving the most controversial points of our daily practice.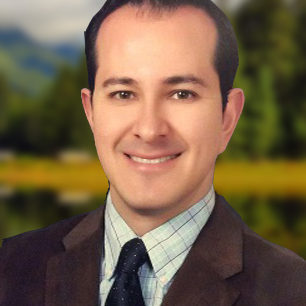 Juan Agustin Valcarce
Hospital de Ortopedia "Victorio de la Fuente Narvaez" (IMSS)
OMI Seminar: Pediatric Orthopedics
August 28 – September 03, 2016
It is an enriching experience in Salzburg, and I am pleased to conclude the seminar satisfactorily and to have obtained recognition for outstanding performance both in the examination and in the clinical cases presented. I am committed to the mission of the AAF/AMSA and will continue the work of disseminating what has been learned and replicate the model of work assimilated.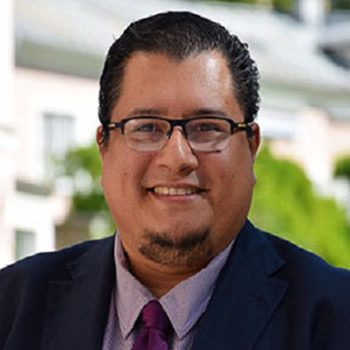 David Castan Flores
Centro Médico Nacional Siglo XXI (IMSS)
OMI Seminar: Lipid MetabolismSeptember
25 – October 1, 2016
First of all, I want to thank you deeply for the opportunity to attend this Seminar, as I consider it to be one of the greatest academic experiences of my time as a health professional dedicated to patient care.The classes were of unsurpassed scientific quality and the willingness of the teachers to answer each and every one of our questions was exceptional.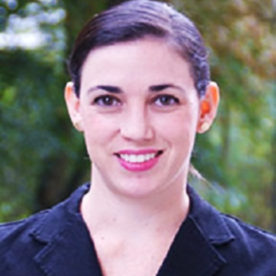 Tania Gonzalez Rull
Instituto Nacional
de Pediatría
OMI Seminar: Pediatric Emergency Medicine
October 30 – November 5, 2016
First of all, I want to thank you deeply for the opportunity to attend this Seminar, as I consider it to be one of the greatest academic experiences as a health professional dedicated to patient care.The classes were of unsurpassed scientific quality and the willingness of the teachers to answer each and every one of our questions was exceptional.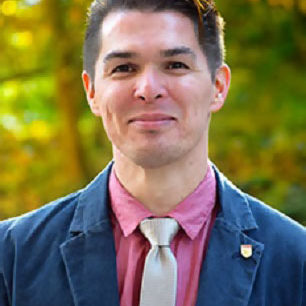 Carlos Jaramillo Gonzalez
Hospital del Niño y el Adolescente Morelense
OMI Seminar: Pediatric Pulmonology
October 30 – November 5, 2016
Absolutely everything has been wonderful! From the trip, the opportunity to get to know new places, get in touch with a culture different from your own, a different climate, its history, its people and its traditions. The attention of the staff in all its areas, the quality of its facilities, the kindness and professionalism of each and everyone involved in the Seminar; The opportunity to know a little about the greatness and challenge of fellow pulmonologist in other countries.