Family Medicine, IMSS, Family Medicine Unit No. 49, Celaya, Gto.
"Thank you for supporting us during these difficult times. In my case, I am assigned to the COVID-19 area at my hospital. Recently, the continuous medical care service was assigned as an area to take care of suspected COVID-19 patients. I am the only one who is here on a daily basis. I am also teaching online classes to Family Medicine Residents. So far, we have received the support of our Directors at the Hospital providing us with protection equipment; hoping it will stay this way"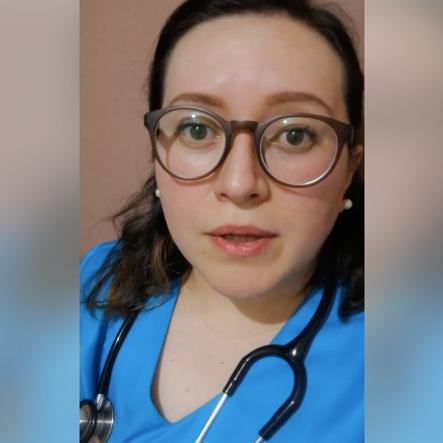 Internal Medicine, Clínica para el Cuidado Integral de la Diabetes; Ciudad de México
"I was hospitalized at the ICU in 2011 for pneumonia derived from H1N1 influenza, which is why I am an hyperreactor, so I have decided, for my family and for my own health, to change my working habits and give consultation online (telemedicine); monitoring my patients via videoconference (Zoom). Thank you in advance for your concern and attentions."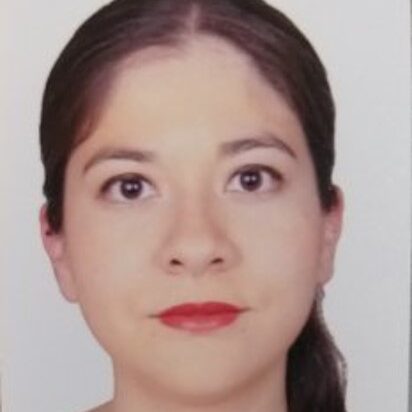 Oncology, Instituto Nacional de Ciencias Médicas y Nutrición Salvador Zubirán (INCMNSZ)
"My hospital was assigned as a Covid-19 Hospital. In oncology, we are only treating 30% of patients physically, the rest is treated an monitored by telephone or videoconference. Due to the increasing spread of the virus, we have also been asked to care for COVID-19 patients."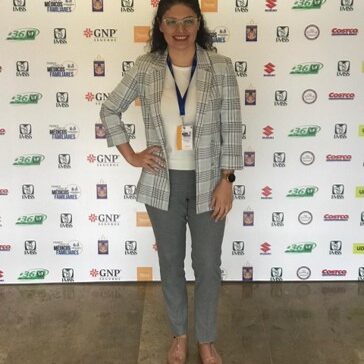 Fammily Medicine and Medical Gerontology, IMSS, Family Medicine Unit No. 26, Monterrey, Nuevo León.
"Thank you very much to AMSA's Team for being on the lookout. Personally, I made a letter for the elderly in quarantine which I have been spreading around to give some advice on how to protect ourselves. I have also visited some homes to deliver the letters personally. I believe that it is a warm way of giving encouragement and recommendations to the elderly, it can serve to motivate and comply with the quarantine."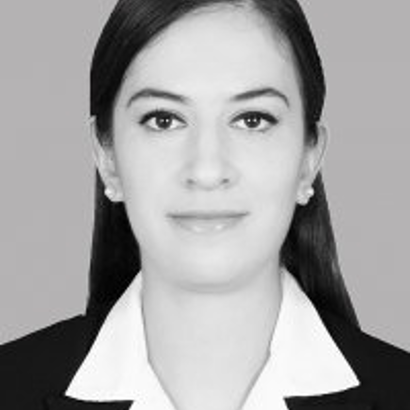 Astrid Anaid Hernández Soto
OMI Seminar: Pediatric Infectious Diseases 2020 National Institute of Pediatrics
February 9th -15th
"The Faculty members shared their knowledge and experiences with all the group, as well as their personal experiences at work. After my return to Mexico, I will share the knowledge that I received in Salzburg with my classmates, especially with the residents of Pediatrics, since they are the ones that have the first contact with the patients who come to the hospital, and it is an excellent opportunity to acquire new knowledge and experiences; besides I feel good to be able to help them clarify their doubts."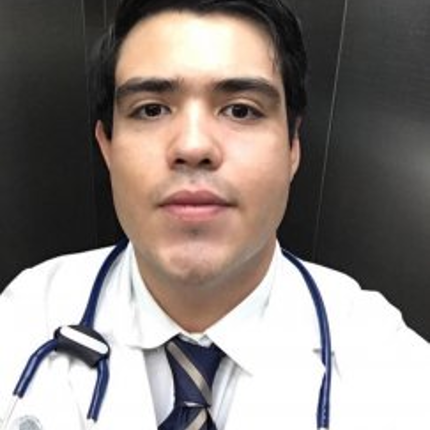 OMI Seminar: Pediatric Allergy and Immunology 2020 General Hospital of Silao
February 2nd – 8th
"I had the fortune to meet doctors from the Children's Hospital of Philadelphia and the Pediatric Hospital of the University of Vienna. They all shared their knowledge on how medicine is practiced on their hospitals and they all have publications in journals of great scientific impact; which I find amazing that they share their information and knowledge to international fellows. Attending OMI Seminar in Salzburg is a great opportunity for Mexican doctors who are eager to learn and disseminate the knowledge though replica projects in Mexico."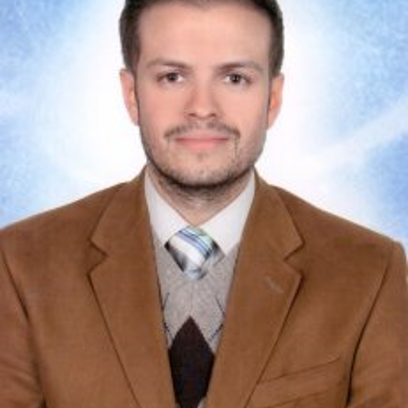 OMI Seminar: Oncology A, Gastrointestinal Cancers 2020 Instituto Nacional de Ciencias Médicas y Nutrición Salvador Zubirán
January 26th – February 1st
"At the end of the seminar, we took a test to evaluate the knowledge acquired and during dinner, they recognized the best clinical case presentation and the best post-test. I was recognized for best por-test score. This week was very productive, I found it fascinating to have the opportunity to share my experiences with this extraordinary group of experts. It was very contrasting to see and compare how they manage similar situations in countries far from our daily environment and it gave me the opportunity to improve my skills to treat our patients in the Institute."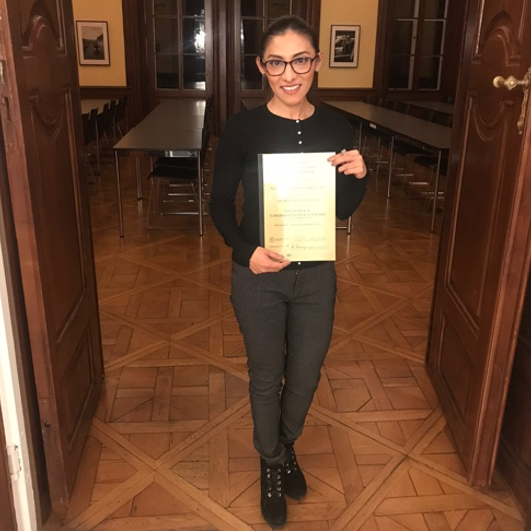 Nelia María Irene Noh Vázquez
OMI Seminar: Oncology A, Gastrointestinal Cancers 2020 Mexican Institute of Social Security
January 26th – February 1st
"During the seminar, we had the opportunity to present clinical cases prepared by all the attendees, which I think is an excellent tool to demonstrate in a practical way how we apply the information to which we have access, how we use the resources we have in our countries, identify our areas of opportunity, how the new information can change the way in which we currently treat our patients; and in some cases, we were even able to receive feedback and advice from the Faculty members regarding the treatment of the cases"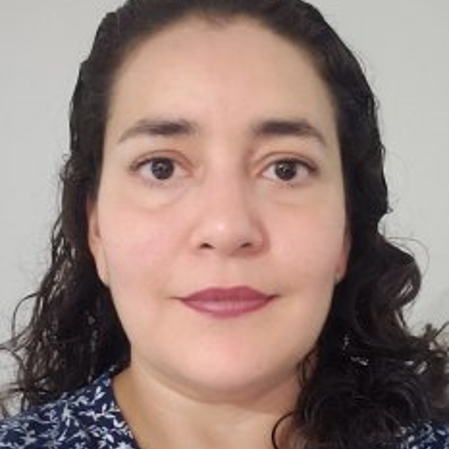 OMI Seminar: OB/GYN 2020 Mexican Institute of Social Security
January 19th -25th
"It is very hard for me to express with words how grateful I am to have had the opportunity to attend this seminar and live this experience. I came back to Mexico with a lot of new information and experiences on how my colleagues, whom I met during the seminar, develop their careers in their countries. I am very proud and enriched personally, academically and professionally"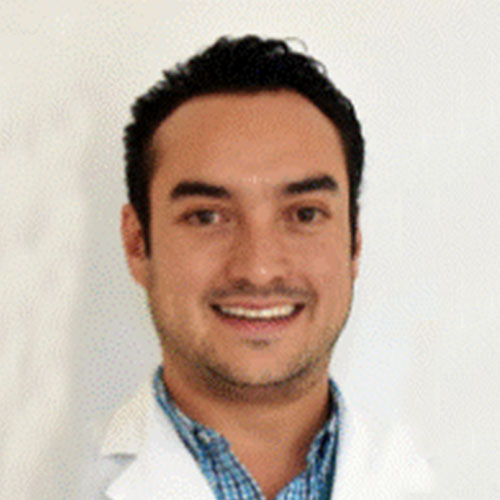 Alexandro Martagón Rosado
OMI Seminar: Lipid Metabolism 2019
November 3rd-8th, 2019
"The seminar was a very valuable experience, both, personally and professionally. As for the research aspect, which is my main topic of interest, I met a doctor from Serbia (also a Fellow) named NikolinaBanjamin, who shares similar interests to mine, and we agreed to stay in touch and possibly establish future collaboration projects. I have nothing but positive comments, the seminar was excellent, I am very grateful to have been accepted to participate in this seminar"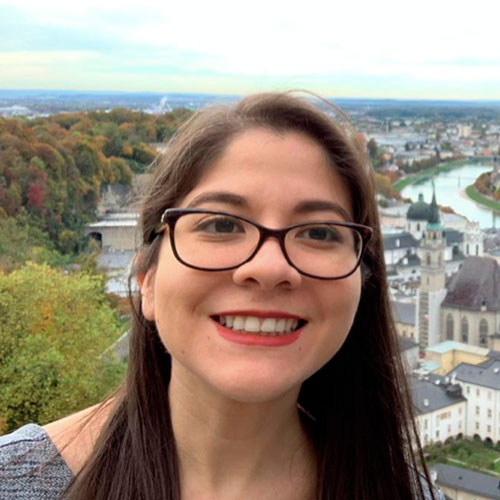 Haydée Cristina Verduzco Aguirre
OMI Seminar: Oncology B: Uro-Oncology 2019
October 20th-26th, 2019
"Several of the topics discussed during the seminar were focused on the timely diagnosis of urological cancers. I would like to direct my replicaproject in Mexico towards this topic, in order to provide key points on the early diagnosis and screening of urological tumors, focused on first-contact doctors, mainly general practitioners and internists. Thank you very much to the entire AMSA and AAF team for making this project a reality"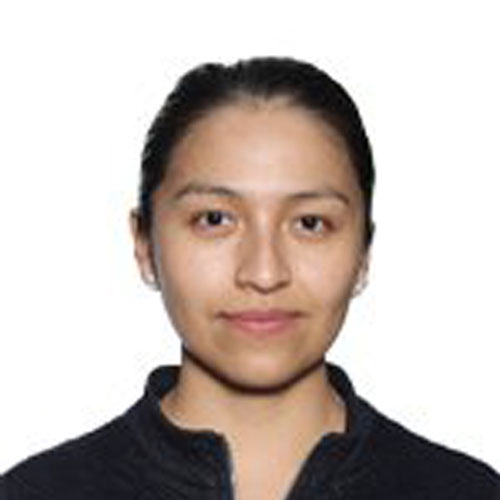 OMI Seminar: Public Health Law 2019
October 6th-12th, 2019
"From day one, Dr. Wolfgang Aulitzky, specified the main purpose of this seminar is to motivate all students to improve health policies in each of our countries. During the seminar, I realized that the rest of my classmates and I had the same goal and the teachers helped us analyze the main problems of our countries and how to implement methods to develop solutions through new health policies. I am excited to put into practice and work on these new ideas that emerged from this unique and high-quality experience"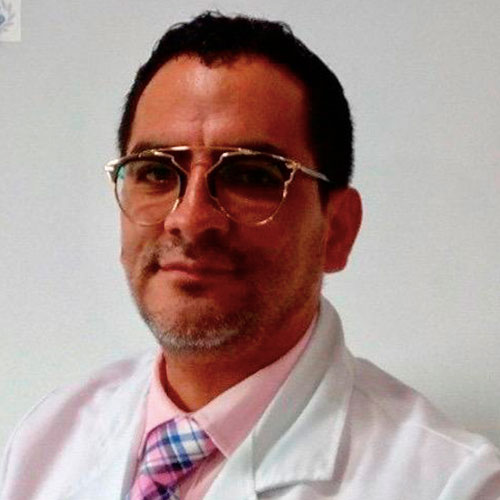 OMI Seminar: Neurosurgery (Spine)
September 29th -October 5th, 2019
"The seminar was a great life experience. The course in general is very interactive. Schloss Arenberg is a beautiful establishment, located in the middle of the wilderness, away from the noise of the city which allows you to be in an indescribable peace of mind. We had a practical workshop for surgical techniques, which was very fruitful and enriching because the teachers taught us their own surgical methods and gave us very valuable practical advice. Thank you very much to all the people involved in this great project"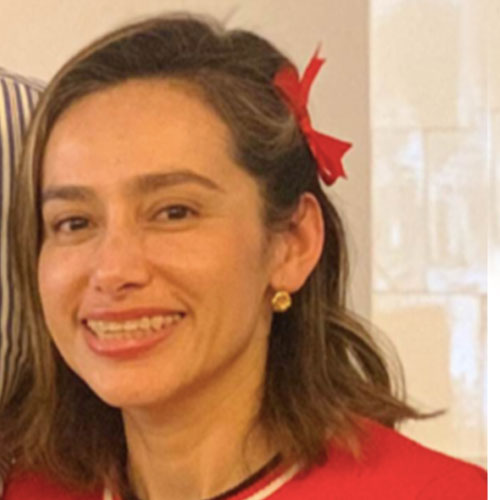 OMI Seminar: Anesthesiology& Intensive Care 2019
September 15th-21st, 2019
"I would like to briefly express one of the greatest advantages of this course: the close relationship you have with the Faculty members; It really is priceless. I had the opportunity to expose my clinical case to Dr. June and she helped me solve many doubts. Every day was amazing and different, full of new experiences. On the last day, after the final evaluation, we realized that we had all raised our ratings surprisingly. It was an invaluable experience that I will keep in my memory for the rest of my life"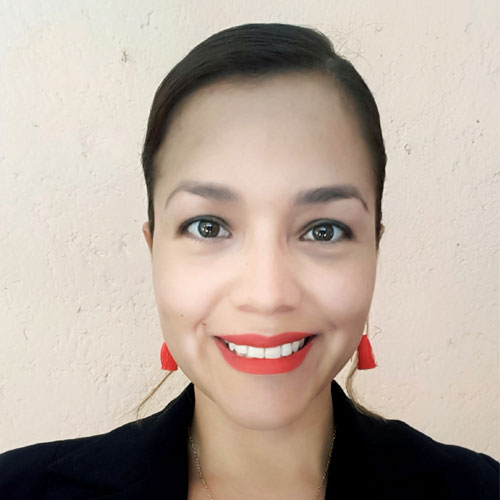 OMI Seminar: Family Medicine 2019
August 28th-September 3rd, 2019
"We had different workshops to strengthen our communication skills, which are necessary in our daily practice and being able to talk with the Faculty members in our free time was really gratifying. Sharing experiences and asking foradvice and recommendations from them wasinvaluable. I would love to have an opportunity of this kind again, the benefits are enormous and the knowledge acquired is a key piece to continue sharing and applying here in Mexico"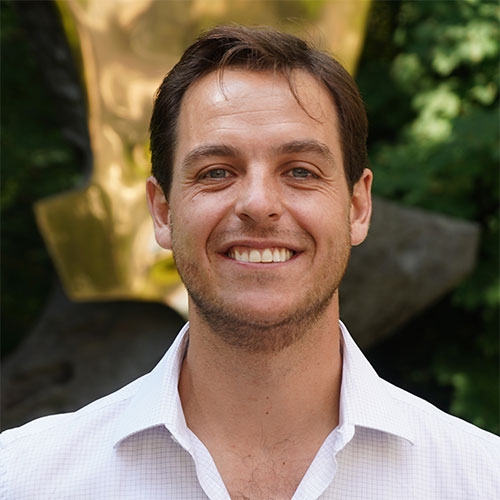 José Alfonso Gutiérrez Frusch
OMI Seminar: Reproductive Medicine 2019
July 14th-20th, 2019
"I would like to thank everyone who attended the Seminar; we created good friendships but we also realized that medicine is a real effort where problems and achievements are similar throughout the world. Many thanks to Dr. Wolfgang Aulitzky for opening the doors to his program and showing us his passion for extending education to countries with fewer opportunities. Thanks to the whole team of professors who donated their time to share with us some of their knowledge, to Dr. Zev Rosenwaks, his Weill Cornell team and the team of the University of Austria. Thanks to the entire AMSA and AAF team for making this experience possible".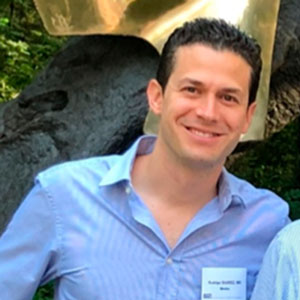 OMI Seminar: ESU/Weill Cornell Master Class in Urology
June 24th-29th, 2019
"Prof. Joel Nelson, who is a fabulous spokesman, transmitted us concepts which he has acquired after operating on more that 3,000 prostate cancer patients. The main lesson I learned from him though is how a detailed clinical examination will guide us through the diagnosis and treatment. That afternoon, I was signed up for hands-on laparoscopy training with Dr. Sanchez-Salas who guided us through exercises testing our laparoscopic abilities. This was an activity I truly enjoyed and got a lot of profit from".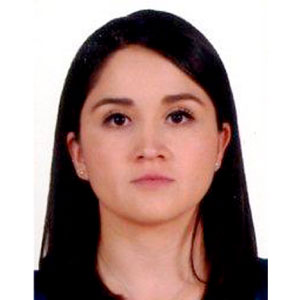 Estefanie Valdés Peregrina
OMI Seminar: Pathology 2019
June 16th-22nd, 2019
"After the lectures, I had the opportunity to chat with Professor Allende about some doubts I had regarding some cases in particular I've had in my experience with liver biopsies. She was very accessible and gave me excellent advice and she also offered me the opportunity to be able to share doubts with her about my clinical cases once a returned to Mexico. I am grateful; all the Faculty members were available at all times and very open to talk with us; they all gave us the opportunity to contact them in the future to share cases, doubts and for feedback and clinical advice".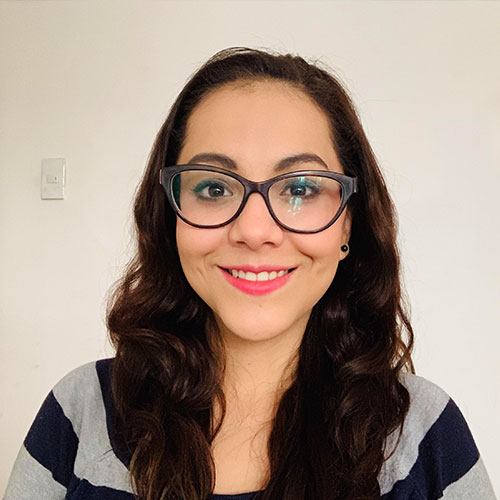 Rebeca Hernández Reséndiz
OMI Seminar: Pediatric Neurology 2019
April 14th – 20th, 2019
"We had a very complete academic program and received wonderful classes. All the Faculty members gave us very useful tools for the suspected diagnosis and follow-up of these patients in the medium and long term. We were able to review clinical cases to practice our knowledge and they also taught us to present our own cases, which was very enriching. This has definitely been one of the best experiences of my life and I am more than grateful for this great opportunity. I returned to Mexico with the desire to share everything I learned with my colleagues and apply it on a daily practice with my patients, to whom I dedicate all my preparation".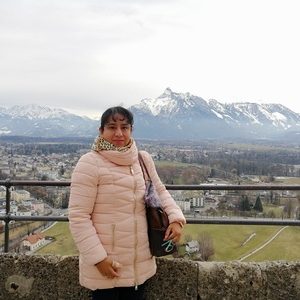 Systemic Reviews
February 24th – March 2nd, 2019
"It was a great seminar. On the first day, we set out a research question in which we focused throughout the seminar; finally, we managed to apply the acquired knowledge to carry out a systematic review. We had the opportunity to present our findings and discuss them with the rest of the colleagues to receive feedback. I am very grateful for this opportunity".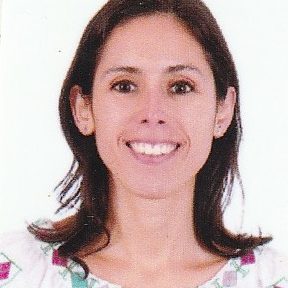 Pulmonology
February 17-23, 2019
"I sincerely believe that this type of seminars are of great importance to all physicians, especially if we seek to continue growing and preparing ourselves professionally. It was gratifying for me to be able to update on topics within my specialty, to meet other colleagues from other parts of the world and, most importantly, to share my experience and knowledge in pulmonology in Mexico upon my return. Thank you very much for this great opportunity".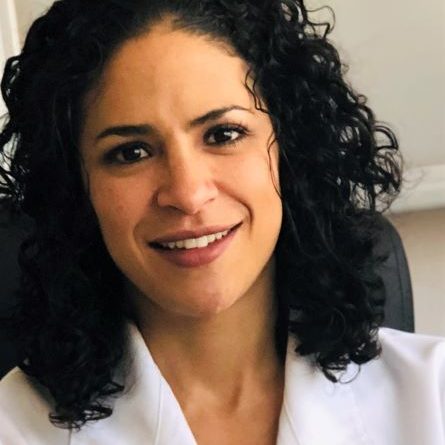 Laura Patricia Espinosa Morett
Otolaryngology
February 10-16, 2019
"It has been an extraordinary experience. I had never had the opportunity to have such an intense and enriching cultural exchange. It is a unique program; a special coexistence is maintained as alumni and professors are hosted in the same place. I had a great Faculty, dedicated and with a love for teaching. The dynamics of the seminar lends itself to asking questions and getting clear answers that undoubtedly helped me to update on important issues for my medical practice".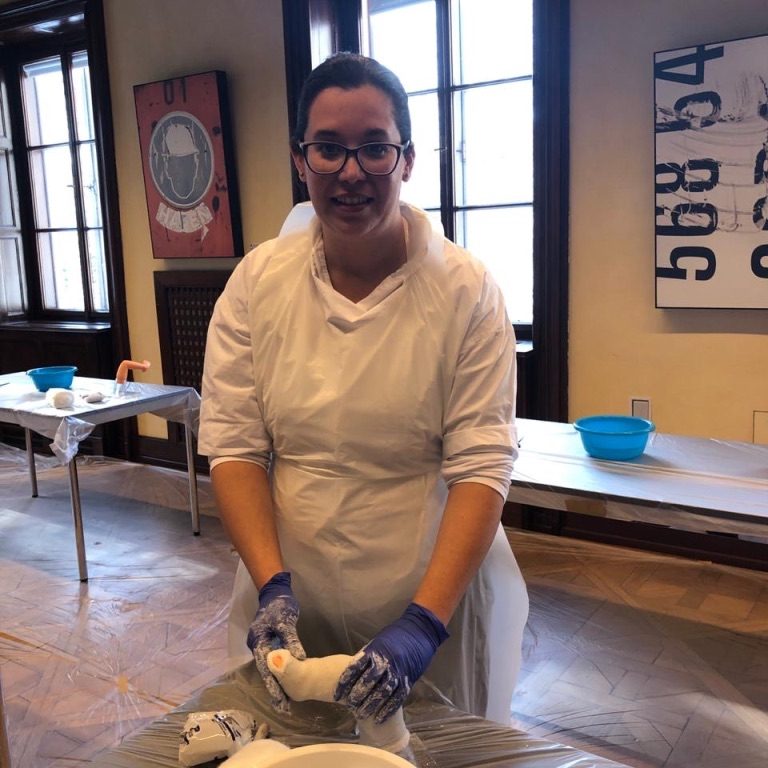 Daniela Velázquez Aréstegui
OMI Seminar: Pediatric Orthopedics
January 6th-12th, 2019
"This seminar was a very enriching experience, meeting professors and colleagues from all over the world, knowing that medicine can sometimes be so different and at the same time similar depending on cultural, social, knowledge and attitude point of view. Finally, the common denominator is to try to do the best and be based on the knowledge of evidence-based medicine. In the social part the appreciation of meeting new friends and colleagues, knowing a little more about different cultures, languages and of course the opportunity to get to know the wonderful city of Salzburg. Thanks to AAF and AMSA for this opportunity".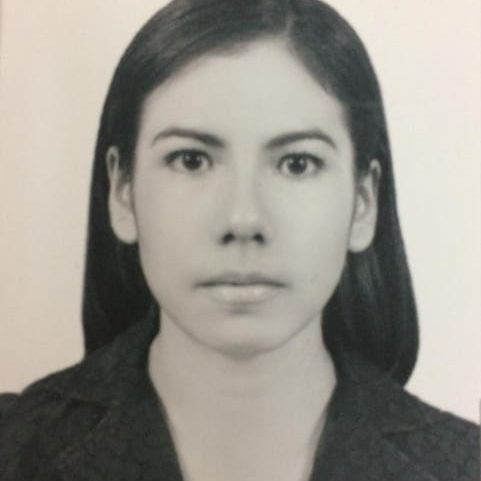 OMI Seminar: Pediatric Anesthesia
January 20th-26th, 2019
"It was a very pleasant professional and personal experience; in the professional field I can say that I´ve learned a lot as a student and as a professor. The program was so well established and developed in a very comfortable atmosphere. The topics reviewed were very interesting and very familiar to all of us. We shared our experiences with the professors and they were so open to listen and answerour questions; they showed me how a real teacher should be, although we'd just met. With most of my colleages I shared experiences and scenarios were I´ve been and I listened to theirs as well, we even exchanged ideas to collaborate in the future".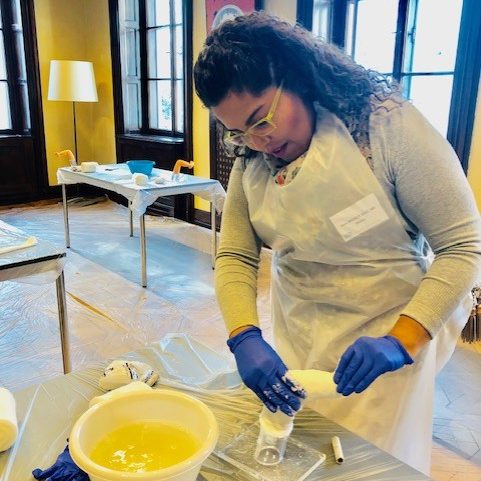 OMI Seminar: Pediatric Orthopedics
January 6th-12th, 2019
"I'm sure that the skills that I've gained from this workshop will help me in my future work. I would like to thank everyone, who participated in the organization of this seminar and made it possible for us to spend this week in such a beautiful city. I think, this program provides young doctors with the great opportunity to gain tons of knowledge from world class experts, and at the same time meet colleagues from across the globe, establish contacts and exchange their own experiences with each other".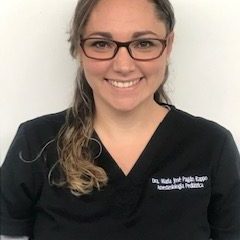 OMI Seminar: Pediatric Anesthesia
January 20th-26th, 2019
"The topics during the seminar were of very high quality, they were interesting and updated. The best change I had was attitude, trust my diction and consider the advices that were given to me. Being able to present a clinical case in front of residents and doctors from around the world was one of the best experiences of the seminar. Also, one of the most rewarding experiences was to be able to share with the teachers at lunch time and dinner in order to exchange experiences/concerns and receive their feedback".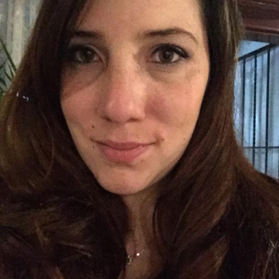 Flor de María Granados Canseco
OMI Seminar: Neonatology
October 21st-27th, 2018
In my opinion, the information shared during the presentations and talks was very enriching as a neonatologist, since it was updated and very applicable to our field of work. At the beginning, the most discussed topics where on Neonatology, later becoming more personal and situational, taking as reference the country of origin.
I can conclude that the seminar will be part of the best memories of my life. It opened my eyes to various ideas about the care of my patients, in a very pleasant way. I understood something that I had not taken into account during my residency: a person is able to acquire more knowledge in an atmosphere of trust, openness and comfort. I hope I will have the opportunity to continue strengthening my training with other similar experiences.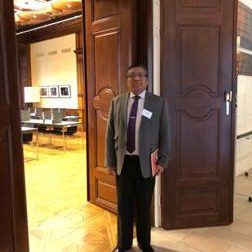 OMI Seminar: Diagnostic Imaging
October 14th-20th, 2018
The opportunity to know different ways of approaching patients, advances in different areas of Image, as well as to compare and share knowledge with teachers and colleagues, is a unique and irreplaceable experience.
The members of the Faculty are experts in their areas, likewise they share their experience in a pleasant way, always ready to solve our doubts and listen to the comments of the participants.
My deep gratitude to AMSA and Children's Hospital of Mexico Federico Gómez for the opportunity provided to attend the Diagnostic Imaging Seminar in Salzburg.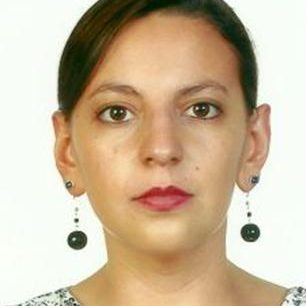 OMI Seminar: Surgery
September 30th- October 6th, 2018
Undoubtedly, it was a unique opportunity to meet surgeons from different parts of the world, of different ages, with different backgrounds, opportunities, resources and with different areas of work, in a cordial environment that became genuine interest and in some cases of friendship. This seminar had an avant-garde academicframework, with professors committed to the seminar, experts each in their area and with a great clinical and academic background. Definitely, being able to talk with teachers about how they handle their own postoperative complications, and how they deal with difficult cases was a great experience.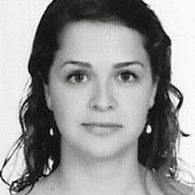 OMI Seminar: General Pediatrics
September 9th-15th, 2018
For me, it has been a transcendental part of this trip to have shared time and talks with doctors from all over the world, it has opened my mind in several areas and has motivated me to continue acquiring and, as far as possible, sharing knowledge at every moment of my medical practice. The people with whom I lived during the week that the seminar lasted were wonderful and I know that a good relationship was born, both in terms of friendship and work, which will continue to grow over the years.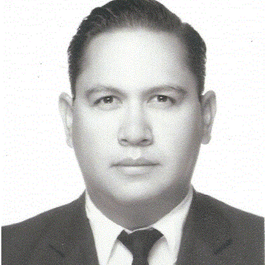 OMI Seminar: Internal Medicine
August 26th -September1st, 2018
The topics discussed were of great interest for Internal Medicine, I think they impacted my vision of the patient and the way to address certain diseases. The speakers exceeded my expectations, great teachers, and researchers and above all with great humility because they allowed us to get closer, both, in class and outside to dispel doubts and guide us in certain concerns.
I really appreciate the opportunity of OMI / AAF / AMSA to be able to train us and improve medical attention in Mexico. I understand that the objective of these seminars is not for the doctors to migrate to another place, but to prepare themselves; and the investment that the community has made in their medical study, be rewarded in quality medical attention given at their country of origin.
OMI Seminar: Urology (ESU & Weill Cornell)
July 1-7, 2018
I would like to thank IMSS and AMSA for the opportunity to participate in the Master Class of Urology organized in partnership with the European School of Urology. This experience is unique, especially for the face-to-face contact you have with peers from around the world as well as the interaction with the professors who live with you for 6 days. I recommend participating in this type of exchanges since it allows you to update yourself but above all establish links with other colleagues and first level teachers.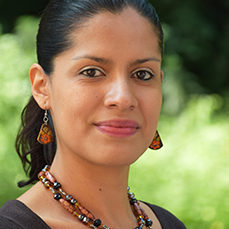 OMI Seminar: Cardiology
June 24-30, 2018
I can´t believe how much I learned in one week. I am very grateful to the American Austrian Foundation (AAF), AMSA, IMSS and all the people that are behind the organization of this seminar. One of the most important things about this seminar is the people you meet, the future collaboration you can do and all the experiences you can get from the experts. It was an incredible opportunity for me. I have a lot of messages to take home, and I am excited to share all this new knowledge with my fellows and colleagues in Mexico.
Thank you so much for the inspiration!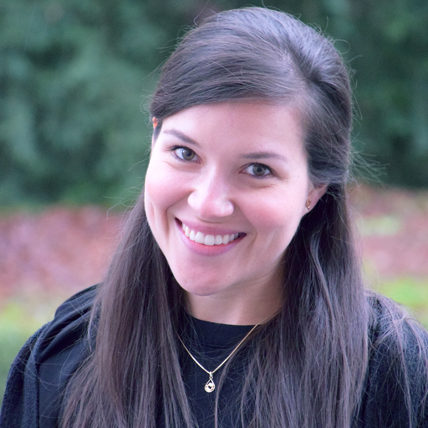 OMI Seminar: Anesthesiology
June 17-23, 2018
A one-week academic experience full of learning, new friends and new projects. This seminar has a different and valuable dynamic: the opportunity to have workshops and put into practice the theoretical knowledge obtained. This exceeded my expectations. Last, but not least, the opportunity to meet colleagues from Africa and Eastern Europe is a very enriching experience. I come home with new friends and new colleagues. I want to thank AMSA for giving me the opportunity to be Mexico's representative in this seminar.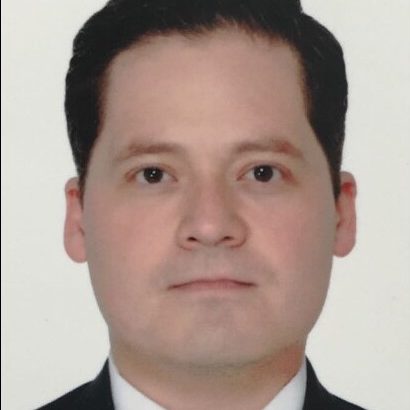 OMI Seminar: Bone & Joint Surgery
June 10-16, 2018
After the welcome toast and a group conversation that lasted about 2 hours with orthopedic colleagues from around the world, I already had around 7 new friends from parts of the world that I would have never imagined to meet. We had a talk about the different types of medicine that we each practiced in our countries and that's where I realized that Orthopedia could be very different and very similar at the same time, even if its practiced on the other side of the world. All the talks that were given engaged in very interesting topics, with important updates.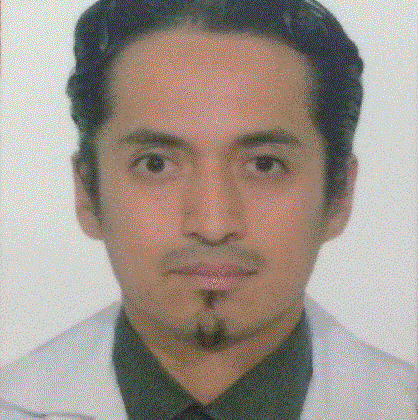 Neurosurgery (Spine)
May 27- Jun 2 2018
The OMI seminar neurosurgery (spine) is an enriching and stimulating experience. We not only learned the management of spinal pathologies as it is more commonly done in countries such as the USA, Germany or Austria, but also discussed the management and treatment of clinical cases presented by fellows from european middle-income countries, with characteristics similar to Mexico, which gives another perspective. As a whole, this seminar has enriched my conceptualization of this area and improvee my professional practice as a specialist.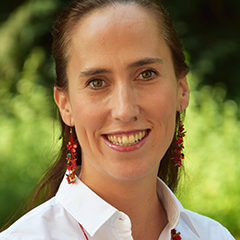 Behavioral Pediatrics
June 3-9, 2018
The professors had a great experience and knowledge in their field, and in between sessions, we could clear specific doubts and discuss management or differential diagnostics of specific cases we had back home. And in doing that also with the other fellows I realized that our private but most importantly our public medical system is much better than I have previously thought. There is much that can be perfected but we are giving quality care for our patients.
Alfonso de Jesús Martínez García, M.D.
Salzburg CHOP Seminar: Pediatric Cardiology
January 7-13, 2018
Beyond the prizes and the academic exchange, sharing is the most valuable thing in this seminar. This experience has definitely made a great impact in our professional careers; it motivates to bring new knowledge to our home countries so we can always improve our patient care. "True happiness is shared."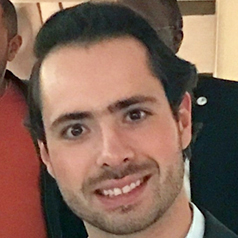 José Manuel Muñoz de Cote Frade M.D.
Obstetrics and Gynecology Seminar
January 14-20, 2018
Apart from the great content of the sessions, going to the seminar was an opportunity to meet wonderful people from all over the world, gaining new friendships and networking for medical practices in the future.
I am very grateful to Alianza Médica para la Salud for making this possible and having selected me to attend the Seminar. I am sure that it made me grow as a person and as a doctor changing my perspective from the professional point of view, after having acquired medical knowledge and leadership it will be important to transmit it to colleagues in Mexico so that everyone can implement it as part of their medical practice day by day.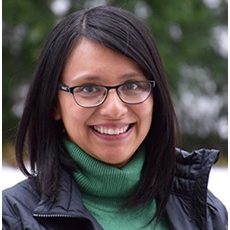 OMI Seminar: Pediatric Emergency
January 21-27, 2018
I had the opportunity to know a completely different place, from their lifestyle, which not only enriches our experiences but also the way we see the world, expanding our horizons, which makes us understand that for knowledge there are no borders.
I am grateful to AMSA, for the opportunity it offers us to establish connections with other colleagues to promote academic growth and at the same time, allow us to share the information and thus be part of this network that extends every day throughout our country and the world.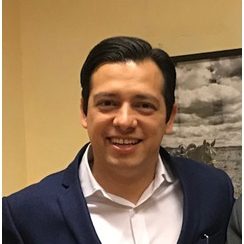 OMI Seminar: Pulmonology
February 18-24, 2018
I would not want to miss the opportunity to express my gratitude and respect to all the people who work so that these seminars are possible and successful, to Dr. Wolfgang Aulitzky and to all the sponsors that allow organizations like this one to sustain, to continue fostering, promoting and favoring the professional and human growth of the physicians. We are fortunate to attend, to them my admiration and deep respect and finally and not least, to express my appreciation, thanks and deep admiration to the doctors who donate their time, knowledge and experience to this praiseworthy and magnanimous work of teaching.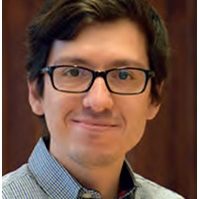 OMI Seminar: Neurology
March 4-10, 2018
As a whole, this seminar was a fantastic experience! I sincerely believe that the diversity of the topics addressed will surely enrich my training as a neurology resident and, therefore, my clinical performance in daily activities. Finally, I want to thank the Medical Alliance for Health (Alianza Médica para la Salud), the American Austrian Foundation, the Faculty, and my fellow attendees for this great opportunity. I really hope that all of us continue to be in contact and working together to achieve greater goals for the benefit of our nations.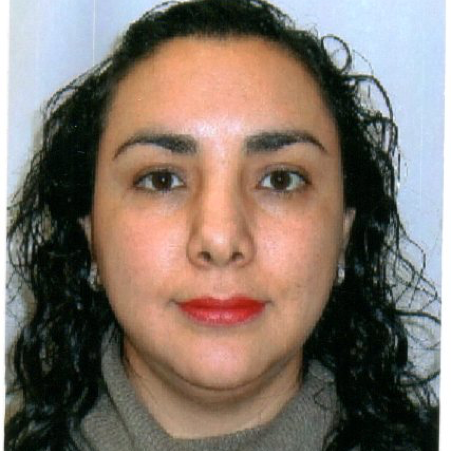 OMI Seminar: Family Medicine
March 11-17, 2018
I would definitely say, it was an enriching experience, the best thing was to meet physicians from around the world, specially from countries who are not very well developed as mine, and I knew, maybe in Mexico we are doing the things right, we have great health programs, but I could learned how other colleagues do in their countries. I appreciate a lot this opportunity they gave me, I want to do more for the future of the family medicine in my country.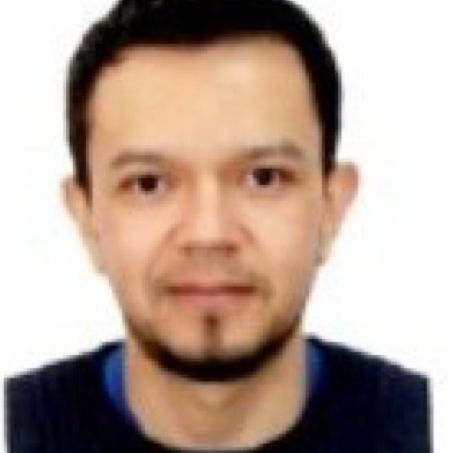 OMI Seminar: Oncology A: Hematologic Malignances
March 18-24, 2018
Having attended the seminar in hematologic malignancies 2018 in Salzburg Austria was a great opportunity to share, and at the same time to know medical experiences from hematologists around the world. The face to face interaction with renowned professors in hematology gave me the chance to update my knowledge in this medical field; it was undoubtedly the best part of the seminar. I have read medical articles of every one of the speakers and I would have never imagined being able to ask them something directly, and especially how they treat their patients in their hospital, step by step, in the real world.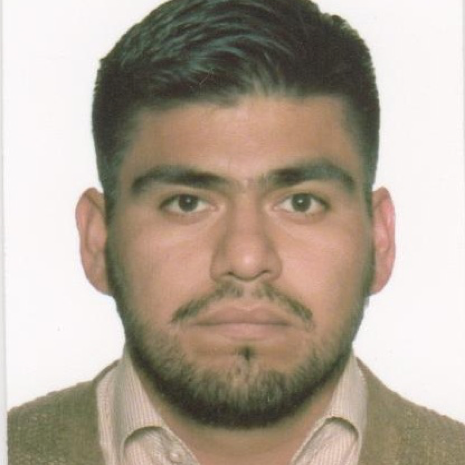 OMI Seminar: Psychiatry
March 25-31, 2018
I must say I was very enthusiastic about the multicultural setting of my partners. Most of them were graduated psychiatrist from Eastern Europe and with background of former soviet countries. With case presentations, we all had the chance to learn how things are made in other parts of the world. And it was a relief to realize that we also had almost the same troubles as practitioners. At the end, I surely learned a lot and I return to Mexico with new friends and new points of view. I really think education is the answer to many troubles. I must say it was one of a kind experience and I am very happy that I could make it.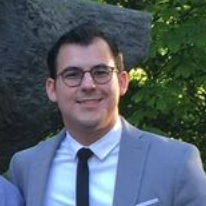 OMI Seminar: Urología Pediátrica
April 15-21, 2018
The seminar is a unique and enriching experience. The issues addressed by the experts of the Children's Hospital of Philadelphia and Linz Kinderurologie, in my opinion are the most important in the specialty. Their notes and the theory they gave us was the most current, with very relevant data. The faculty gave impeccable readings and the interaction with the fellows was favorable. It was one of the best academic and personal experiences I have ever had. I met people from all over the world with common interests, with whom we will continue to share cases and experiences through social networks.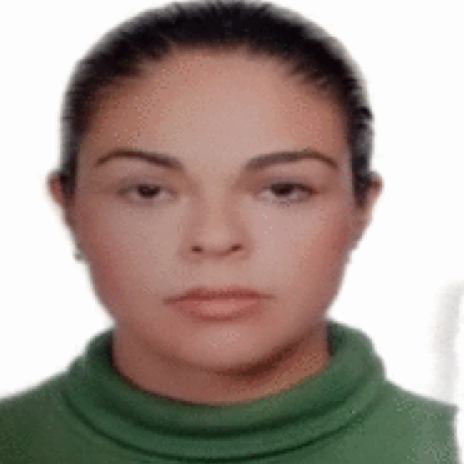 María de los Ángeles Ramos
OMI Seminar: Medical Quality & Safety
April 22-28, 2018
The teachers are very well prepared and it´s notable that they have a lot of experience in the subjects, the presentations and activities will be very useful to improve my daily practice. My greatest feeling during the whole seminar was and is, the gratitude for the opportunity to learn, share, enjoy and contribute to improve the Safety and Quality in my Hospital, Organization and maybe in my Country.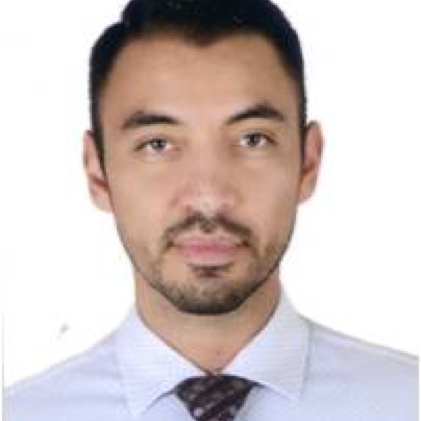 OMI Seminar: Infectious Diseases
April 29- May 5, 2018
The clinical case I presented was chosen as one of the best within the group to be published in the electronic journal of the American Austrian Foundation. Finally, I think that the best acquisition I obtained was to meet infectologists, epidemiologists or microbiologists from all over the world with whom I continue to interact and with whom we were able to form a communication network that allows us to keep in touch and strengthen ourselves in any way, whether personally, as teachers and as strong quality professionals.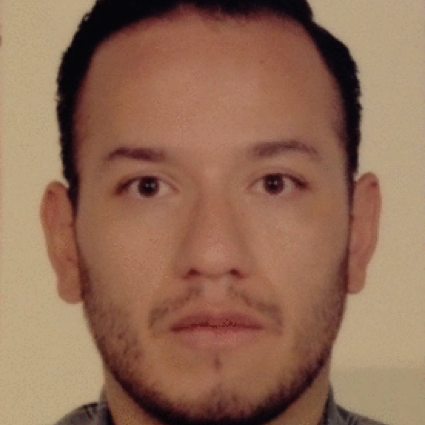 OMI Seminar: Maternal & Infant Health
May 13-19, 2018
The faculty from Columbia University was impressive, they shared with us all they knowledge and they were really open to the multicultural alumni. My clinical case was selected as one of the most interesting and they will publish it. It was a great experience, the faculty were excellent and the city is definitely amazing, I hope this program continue to share this experience with more doctors in order to allow low resources countries to improve their outcomes no matter the location, country or socio-economic levels.