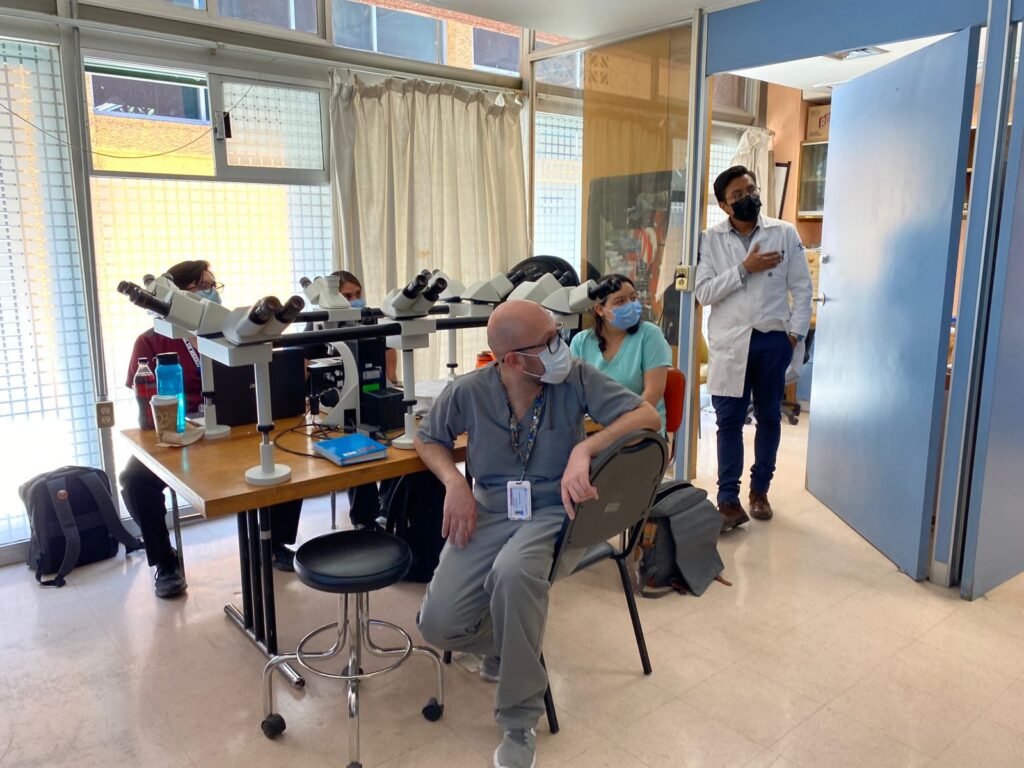 On June 23, 2023, Dr. Alan Vicenteño carried out his replication project derived from his attendance to the Pathology 2022 seminar in Salzburg.
The training was held at the Hospital Infantil de México Dr. Federico Gómez (HIMFG), in the Clinical and Experimental Pathology Service, with the authorization of Dr. Pedro Valencia Mayoral, attending physician of the service. In addition, an online session was held.
The total number of doctors trained was 20 and the lecture was divided into exposing the need for continuing education in anatomic pathology, generalities of the seminar in Salzburg, curriculum in pathology, case presentation, doubts and comments.